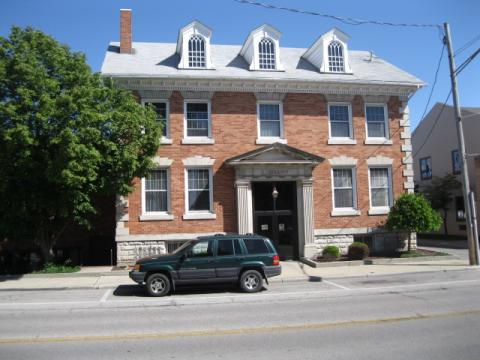 The Wauseon Public Library originated in 1875, when 100 citizens organized the Citizens Library Association. Membership tickets sold for $3, and finances were supplemented with proceeds from bake sales and socials. For 29 years, the organization lacked permanent housing. The collection of 2,000 books were housed in the Disciples Church and then moved from store to store, finally ending in the board of elections room.
In April, 1903, C.J. Biery, superintendent of schools, wrote to James Bertram, private secretary to Andrew Carnegie. After three petitions, Carnegie agreed to furnish funds for the library provided suitable site and assumed maintenance of the structure at a cost of no less than $750 a year. Later, these amounts were raised to $8,000 and $800 a year. The board of education levied a one mill tax on property holders to satisfy Carnegie's conditions. The present site was purchased in January, 1905 for $1,100; and on May 26, 1906, the Wauseon Public Library opened with 1,800 volumes, donated from the Citizens Library Association.
In October 1986, an addition and renovation project wrapped up, modernizing the library and its services.
Wauseon Public Library is a school district library, organized under Ohio Revised Code 3375, serving approximately 10,000 people in the city of Wauseon and the rural area of Fulton County. It is governed by a seven member Board of Trustees, each serving a term of seven years without remuneration. It is a member of NORWELD (Northwest Library District), OPLIN (Ohio Public Libraries Information Network), and SEO (Southeastern Ohio Library Consortium).
The Library was renovated in 2016-2017 to get a facelift and much-needed repair to degradation of the foundation.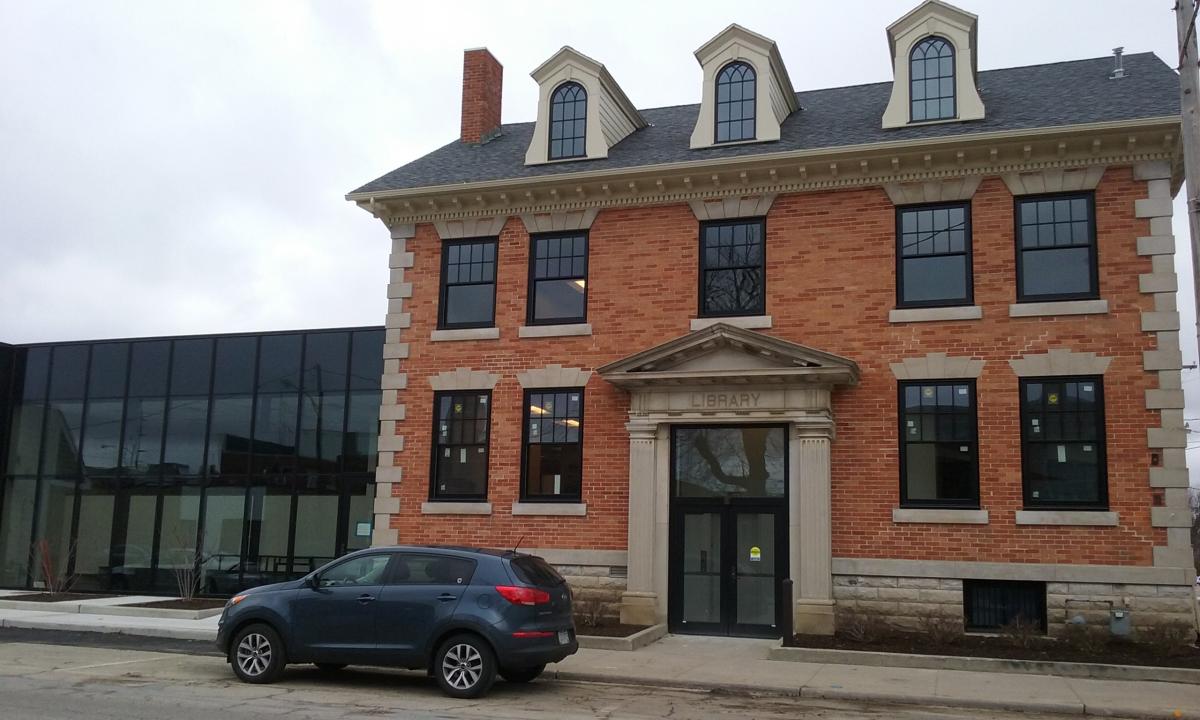 In 2018, the Library hosted an art contest and featured winner Caitlyn Robertson's work on a new vinyl window covering.